Happy May "Compassionate Youths"! 
We have lots of events prepared for you so be sure to check them out below!
Midterm season is here but self-care is very important! Remember to take a breather from all the stress and take moments for yourself. Also, don't forget to wish those mother figures in your life a Happy Mother's Day!!!
Monthly Highlights
Lots of Upcoming Events!!
2018 West Region Tzu Ching Graduation Ceremony!!
Fun Feature: "One Family" SL Vid
EVENTS
TC Tabling at Triton Transfer Day!
Saturday, May 5th
 // 
12:00 pm – 3:00 pm
Mathews Quad
Join us at Triton Transfer Day to introduce TC and meet potential new family members! Let's bring some memorable memory for whoever comes by to our table! We appreciate your help! 🙂
Sign-up for shifts here: https://doodle.com/poll/8su6ic6dyq498vp5
Everybody Reads
Sunday, May 6th
 // 
8:00 am – 12:30 pm
Peterson Loop
Tutor underprivileged youth in English, Math, and Science. Kids range from 1st to 12th grade, & you can choose to tutor whichever grade you feel comfortable. No previous experience is required! Rides provided.
Please bring tupperware & utensils as lunch is provided!
GBM #4: Flower Arrangement 
Thursday, May 10th
 // 
6:00 pm – 8:00 pm
Services Center Conference Room 260
What in carnation? Can you beleaf Mother's Day is coming so soon? Join us for our completely FREE GBM on assembling your own flower arrangements this Friday to show your love and care for others (including yourself).
There will be fresh flowers provided and we will have our talented SG to teach us how to do flower arrangement step by step so that you can prepare a big surprise for your loved ones.
Supplies are limited, so please fill out the RSVP google form: https://goo.gl/forms/8VEJgsH37XM7s89p1
Buddha Bath Ceremony at San Dimas
Sunday, May 13th
// 
7:00am- 3:00pm
San Dimas
UCSD Tzu Ching will be attending the 2018 Tzu Chi Family Festival at the San Dimas Tzu Chi HQ. The Family Festival is a three-in-one celebration of Buddha's Birthday, Mother's Day, and the anniversary of Tzu Chi.
Meet at Peterson Loop at 7 am for rides!
RSVP HERE: https://goo.gl/forms/7lw79hMOCAJ1PfRp1
Happy Campus
Friday, May 18th
 // 
12:30 pm – 4:00 pm
Meet in front of Croutons
Program at Herbert Ibarra Elementary with twenty selected children to teach them on subjects not learned in the usual classroom setting. Rides provided.
It is that time of the year again…
We hold a graduation ceremony every year to celebrate the incredible work that our graduating Tzu Chings have done. Our actions often go unnoticed. But this day is all about noticing, reflecting on, and honoring those actions, especially those of our graduating Tzu Chings. We would like to invite you to the 2018 West Region Tzu Ching Graduation. Refreshments will be provided after the graduation ceremony.
DEADLINE TO RSVP FOR NON-GRADUATES – Saturday, May 12.
RSVP – https://goo.gl/b7hZ4S
Buddha Bath Ceremony at San Diego
Sunday, May 20th
 // 
9:00 am – 12:30pm
San Diego Service Center
Can't attend the Tzu Chi Family Festival in San Dimas? No worries! Join the 2018 Buddha Bathing Ceremony at the San Diego Service Center. Please come out to show support for our local service center!
Meet up @ Peterson Loop, 9:00 am for rides!
GBM #5: Sign Language 
Friday, May 25th // 6:00 pm – 8:00 pm
Red Shoe Room
Want to learn ASL without having to take midterms and finals for it? Well, here's your chance to learn the ASL basics with the UCSD Tzu Ching at our fifth (and sadly, last) GBM of the quarter! We will also be teaching the song "So I Stand Up" so you can impress your friends at next chance you get or prepare to perform at our Convalescent Home visits to the elderly. Come by and learn a new language with us!
Convalescent Home
Saturday, May 26th
 // 
9:00 am – 12:00 pm
Peterson Loop
Our activities range from singing old songs, basic exercising to performing charades. The seniors love it when volunteers share their talents so if you have a skill that you would love to share, please let us know! Experience some unconditional love by joining us! Rides provided.
Outside of Org Opportunities
Sponsored by Thurgood Marshall College, the Public Service Minor is open to all UCSD students in good standing. With coursework and opportunities focused on the history, emergence, and importance of civic engagement, the Public Service Minor offers students a service-learning experience as a unique avenue of growth for their professional careers.
The coursework for a student pursuing the minor consists of the completion of twenty-eight (28) units, allocated as follows:
(4 units) TMC 15 – Public Service in America
(12 units) Three (3) "Specialization Courses" (from either the Education, Health, Government, or Social Issues Track)
(12 Units) Three (3) Quarters of Internships in Service
Fun Feature: "One Family" SL Vid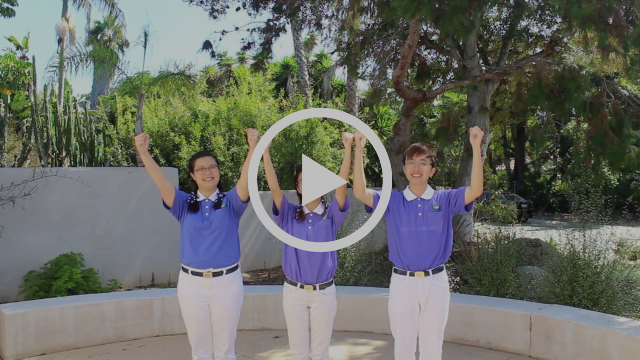 In October 2017, UCSD Tzu Ching had an officer retreat planned by their alumni. At the retreat, we learned the sign language for the song "One Family" and recorded a video of the performance!
Fun Fact: This video was played at a Tzu Chi event held in Toronto for the new immigrants from the Middle East.
See that news feature of that event here – https://www.youtube.com/watch?v=f74XW-p2L9k (Chinese Only – sorry! )
Hope to see you all soon! 🙂
SUBSCRIBE TO OUR MAILING LIST
Tzu Ching Calendar (updated by quarter): http://goo.gl/W0Ilas
Want to change how you receive these emails?
You can update your preferences or unsubscribe from this list.